Frida Deguise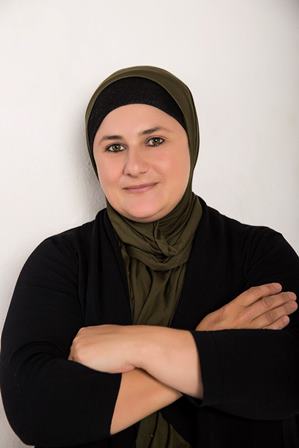 Comedian, Comedy Writer & Stand-up Performance Artist
Frida Deguise is a hilarious comedian and comedy writer who is not afraid to jump through the hurdles of life. A mother of four, Lebanese and Muslim, her comedy pushes commonly held preconceptions as she makes her own rules about what a Muslim woman can and cannot say.
Outspoken, funny and quick witted, Frida Deguise is an entertainer who will surprise and delight your next audience.
More about Frida Deguise:
Within a relatively short career to date, Frida Deguise has rapidly earned herself a reputation as a rising comedic talent. She performed in her first solo stand up show at the Sydney Fringe 2016 and toured with the annual comedy hit show, A Very Woggy Xmas Gala with Joe Avati, and Gabriel Rossi.
Frida proved her gift for landing a good joke as a writer's attachment on Gruen, where she was thrilled to get a joke on air on her very first day. Writing scripts for sit coms and feature films are also a talent.
Some Saturday nights, Frida performs her one-woman footy dance wearing her Manly guernsey, but you're not lucky enough to see that!