Fifi Box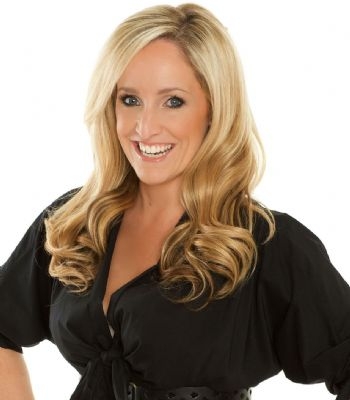 Radio host, television presenter, MC
The irrepressible and fun-loving Fifi Box is well deserving of her win in the Radio Host category of Cosmopolitan magazine's 2011 Fun Fearless Female Awards, if her career to date is anything to go by.
Bright and bubbly, she has been a major player in Australian radio for the last ten years.
Fifi is comfortable in front of any microphone and, with her quick wit and up-for-anything attitude, she makes an unforgettable MC, bringing a sense of fun to any event.
Since early 2011, Fifi has co-hosted the popular Fifi and Jules show with Jules Lund on Austereo's 2DayFM, taking over the drive-time slot on Monday to Thursday from Hamish and Andy.
It all began for Fifi Box in 1995 while lying in hospital recovering from a life-threatening illness. Bored and with two unfinished university degrees, she decided it was time to drop everything and pursue her dream – radio. She worked at 2MC/ROXFM Port Macquarie, 3TR Traralgon and 3GG Warragul. Her stint as a news reader was cut short because she was unable to sound 'serious' enough and laughed inappropriately during a lead story. She lost an afternoon announcing shift when she left a microphone on during a song and broadcast a rather hot and heavy phone conversation with boyfriend across Gippsland, and her days as a Snow Bunny reporter were numbered when she accidentally revealed on air she was not at the snow she was in fact in a supermarket car park.
Despite these setbacks in 2000 Fifi found herself co-hosting a late night show on TTFM Melbourne with Captain Turntable. She was soon picked up by the Triple M network to co-host a national night show based on sex and relationships, 'Secret Men's Business'.
Fifi then produced Amanda Keller, Mikey Robins and Peter Berner on the breakfast show. Before long she was on the streets as their stunt reporter, on one occasion stripping naked before a crowd of 200 people to perform a rain dance in aid of the drought.
In June 2003 her big break came when Amanda, Mikey and Peter were on leave for two weeks and she filled in with comedian Chris Bennett. On her first shift she rang a potential love interest to confess to him that she was not French and her name was not Pascale (a rouse she had created on a drunken night out). He unceremoniously dumped her on air and Fifi instantly won legions of fans. Management cancelled the replacements for Amanda Keller's maternity leave and Fifi joined Peter and Mikey permanently on the Breakfast Show.
More recently, The Fifi Box Show has featured on the Today Network nationally on Saturdays.
Fifi is perhaps best-known on television for her standout performance on Dancing with the Stars on Channel Seven in 2007 and as Sunrise's entertainment editor, interviewing all the big names in Australia and overseas. She has also made regular guest appearances on Thank God You're Here.