Emily Rice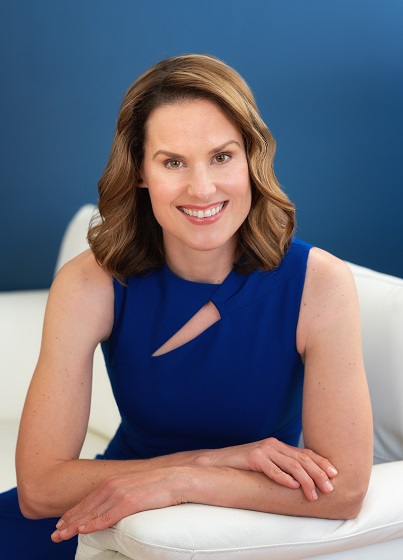 Journalist, Presenter & MC
Emily Rice is a multi-award-winning journalist and presenter with more than two decades at the cutting edge of Australian and international news and current affairs. Emily is currently the senior medical reporter for National Nine News – working on the frontline of the covid crisis.
Emily is also a highly accomplished, sought-after MC and event moderator. She has successfully hosted events in a range of sectors including health and well-being, business, finance, environment, media and communication and leadership.
More About Emily Rice:
Emily's understanding of news and current affairs is exemplary – as is her rare ability to understand, distil and communicate complex information.
These skills are accompanied by a commanding presence and personable presentation style honed over more than 20-years of television presenting – making her a must-have MC and moderator.
Emily was appointed to an editorial role in the News Limited stable at just 20-years of age, so she learned the cut and thrust of a dynamic environment from a young age.
Emily is renowned for her pre-event preparation, adaptability to last minute changes and dedication to ensuring events run on time.
Emily has a warm demeanour which puts the audience at ease while at the same time commanding their attention.  Her motto is "Prepare thoroughly, listen attentively and keep things moving."
Emily's warm, natural style puts the speakers and audience at ease as she generates a positive energy. She is experienced and comfortable in a live, pre-recorded or virtual conferencing environment.
Emily's transition from News Limited "cadet-to-editor" was swift and impressive – as has been the remainder of her career-to-date.
Emily's comprehensive and insightful reporting and engaging presentation skills saw her approached by Channel Ten News where she worked until joining Nine News.
She has covered history-defining events both domestically and internationally. However the biggest story of her career is the global corona virus pandemic.
Since the emergence of the virus in Australia in March 2020, Emily has put to air more than 300 covid reports for the Nine News Network. That tally continues to grow as the crisis lingers.
Emily leads Nine's Melbourne Covid coverage and has gained exclusive access to hospitals overwhelmed by infected patients, probed the political and public health decision makers at countless press conferences and taken a deep personal and professional interest in scientific and medical advances.
Client testimonials
The Melbourne Press Club was pleased to have welcomed Emily Rice to moderate our Health Literacy Panel. Emily's depth of knowledge in this field provided an excellent backdrop for a robust conversation. She guided conversation with aplomb, thank you.
-Chief Executive Officer
Emily is professional, but at the same time has a touch of humour and spontaneity, which is vital for large gatherings. The feedback from our attendees has always been positive, and that is why we ask her back time and time again.
-CEO