Ed Davis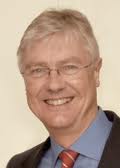 Industrial Relations
Ed Davis is Professor of Management and Director of the Labour-Management Studies Foundation in the Graduate School of Management at Macquarie University.  He holds a Master of Arts from Cambridge, a Master of Economics from Monash and a PhD from La Trobe University.
During 1992 he held the post of Distinguished Academic Visitor at Queens' College Cambridge.  He is author and co-editor of several books.  His most recent book, co-edited with Valerie Pratt, is Making the Link: Affirmative Action and Industrial Relations. 
His recent journal publications explore Australian wages policy, developments in employee participation and the negotiation of change in Telstra.
Professor Davis has acted as a consultant on industrial relations to employers, unions and government and he has also undertaken assignments for the International Labor Organisation.  He served on the New South Wales Committee of Inquiry into the recognition of Overseas Qualifications (1988-9) and chaired the Executive Performance Management Accreditation Committee established in the NSW Premier's Department (1990).
In 1992 he was appointed to the Human Rights and Equal Opportunities Commission Committee of Inquiry into Sex Discrimination in Overawed Payments.  He is on the Executive of the Industrial Relations Society of New South Wales and he is a regular commentator on industrial relations for the ABC.