Dr Linda Friedland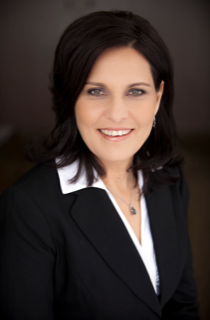 Health Consultant & Keynote Speaker
Dr Linda Friedland is a leading international health professional with a strong media profile. Linda is a physician with over 25 years experience in clinical medicine and an international advisor to many of Fortune and Forbes global companies. She consults to healthcare, biotech, corporate and financial institutions. She is a much sought-after public speaker and has delivered keynotes in more than 30 countries.
Dr Friedland speaks and consults on corporate health and wellbeing as well as women's health, leadership and performance. She has delivered keynote presentations to corporations throughout Asia, the USA, UK, Europe and Australia. Her messages have reached more than 250,000 people.
Among her roles, Dr Friedland, (based in Australia) is the head of Business Development at Firebrick Pharma Australia, senior consultant to TargImmune Therapeutics (Basel, Switzerland), cofounder and director of FFD Capital LLC USA and Medical Officer for the Anti-Inflammaging Company Dubai, UAE.
Linda is also a non-executive director on several Healthcare boards. An author of seven health bestsellers with a long career in television and health media, she has developed public health and disease management programs in Asia, USA, Australia, Africa and the UK.
Dr Linda Friedland is a graduate of the Australian Institute of Company Directors (GAICD). In 2012 she became a Patron of the Lymphangioleimyomatosis Australasian Research Alliance, Woolcock Institute, Sydney.
She is married to Professor Peter Friedland, has 5 adult children and four grandchildren.
Dr Friedland speaks about:
The corporate athlete – audiences leave this presentation with comprehensive and accurate information and new data as well as innovative practical smart tools to optimise energy and personal health to maintain equilibrium and wellbeing.
Recharge for peak performance – This presentation will address ways to overcome enormous fatigue and exhaustion by managing stress and an approach to reclaim personal power, passion and purpose.
Awake @ Work – Reclaiming energy and achieving balance in the midst of work chaos.
Are you living with a time bomb? – By altering lifestyle triggers, especially among high-risk individuals, it is possible to reduce the risk of a heart attack, stroke and cardiovascular complications.
Work vs Life: Forget about Balance! – Creative ways to enhance personal health, live with greater energy and focus on self preservation. A motivating and practical keynote for people trying to balance all the balls in the air at the same time- a successful career, healthy relationships and a meaningful life.
Beyond success: Strong body, resilient brain – The science, secrets & strategies of body stamina and brain health
A woman's blueprint for an extraordinary life – The presentation based on Dr Friedland's first book SELF, spells out a plan to take charge of six essential action areas in your life, namely: Empower: Take charge of your own life, your perceptions, your physical body, your self-image, your relationships, your time and especially your health Embrace: Learn to nurture yourself, instead of expecting nurturing from others Eat: Choose the right food for nutrition, pleasure and comfort Exercise: Choose and maintain the right exercise to maintain good health Energise: Find the correct balance of exercise, eating and stress relief techniques that works for you Enrich: Challenge and grow your spiritual muscle.
Client Testimonials
Your expertise was impressive and your enthusiasm contagious- left everyone on a high. Many people have made changes in their life as a result of your words of wisdom.
-Future Fund
I was captivated, challenged, encouraged and inspired. Really marvellous!
-Ian BritzaMP (Member of Parliament) Western Australia
Insightful and Empowering!
-Crown Limited Melbourne
I hope that more companies employ you to train their staff! Impressive!
-Pyramis Global Advisors
I LOVED your talk!! You are an absolute inspiration and I admire your zest for life.
-JP Morgan
Merci Beaucoup! Come back one of these days to London or Boston offices!
-Wellington Management International Ltd, London