Dr Catriona Wallace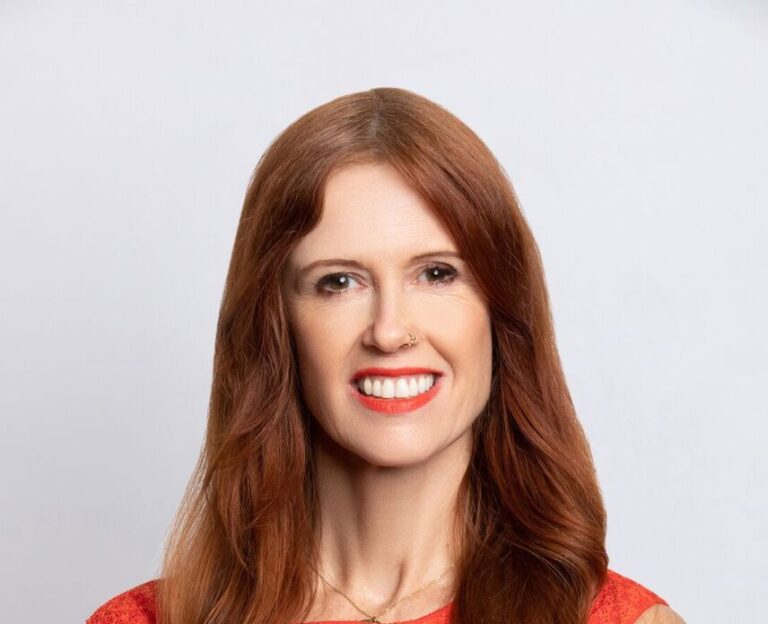 AI, Machine Learning and Customer Experience Strategist and Entrepreneur
Dr Catriona Wallace is recognised as an entrepreneur in the Artificial Intelligence and Machine Learning fields. Catriona also has a global reputation as a leading practitioner, speaker and media commentator on Responsible Technology, AI Ethics and the Future of Work. Dr Wallace is the CEO of Ethical AI Advisory, the Chair of Venture Capital fund Boab AI and she was the Founder of Flamingo AI, a Machine-Learning company with headquarters in New York and Sydney. Dr Wallace has been recognised by the Australian Financial Review as the Most Influential Woman in Business & Entrepreneurship (2018), and as the FinTech Leader and Overall Excellence in Finance award by Women in Finance (2018).
More about Dr Catriona Wallace:
With a passion for encouraging women to pursue careers in STEM and leadership, Dr Wallace has deep insight and experience in the fields of gender equality, diversity and inclusion. She is an Adjunct Professor with a PhD in Organizational Behaviour and brings a strong evidence-based approach to her work and speaking topics
Dr Wallace has a long list of accolades including being recognised by The Australian Financial Review as the most influential woman in business & entrepreneurship. Catriona was inducted into the Royal Institution of Australia, recognising her as one of Australia's most pre-eminent scientists. Advance Australia recognised Catriona as the leading ex-pat working abroad in technology and innovation.
Not only an award-winning leader in technology, Dr Wallace has also achieved significant awards in innovation and financial services. In large part, this success comes as a result of her ability to analyse business strategy, data and to identify where technology can augment humans and automate processes.
As one of the world's most-cited experts in Artificial Intelligence, Catriona has established herself as the innovative go-to expert for organizations undergoing digital transformation and optimizing operations with a focus on AI-driven customer and employee experience. As a result, she's the most natural authority to consult with when looking at ways to introduce emerging technologies into business
By way of background, Catriona founded artificial intelligence FinTech company Flamingo AI providing Machine Learning based Subject Matter Experts for enterprises in the US and Australia. Flamingo AI was the second only female-led (CEO & Chair) business ever to list on the Australian Stock Exchange. Catriona then went on to establish one of the world's first responsible technology consultancies, Ethical AI Advisory, purely focused on developing Ethical AI frameworks and capabilities for organisations concerned with the potential risks that AI may pose. Catriona also Chairs a VC fund that is dedicated to supporting young AI companies.
In her latest book, Checkmate Humanity Catriona introduces the world's first taxonomy of AI harms and offers solutions and recommendations so that we can build a Responsible AI future. In her keynote presentations, Catriona presents the state of the market for AI and emerging technologies and shares how organisations should think about the Digital Transformation of their current operations and people.   In this presentation, Dr Wallace discusses the role of big tech, the good and the bad, and how models of Responsible Technology with Ethics and Human Rights at its core and the rise of the 'Ethical Leader' must be the way forward.
Key takeaways:
·         The role of big tech, AI and algorithmic decision making
·         Regulation and control of AI and emerging tech
·         Models of responsible technology
·         Ethics & human rights technology frameworks
·         The attributes of the ethical leader
Dr Catriona Wallace speaks about:
 Artificial Intelligence and Digital Transformation
 Responsible Technology & the AI Ethicist
 The Future of Work
 Diversity & Inclusion
Client testimonials
Dr. Wallace is among the most dynamic speakers that have graced our stage at the Auto Insurance Report National Conference in our 22 years.
-Chairman, Auto Insurance Report National Conference
Dr. Wallace provided a memorable experience for our first AI Masterclass, engaging the audience from start to finish.
-Upward, Hartford
Catriona has made a valuable contribution to CUA as both as a partner and as an educational speaker.
-CUA Health