Don Meij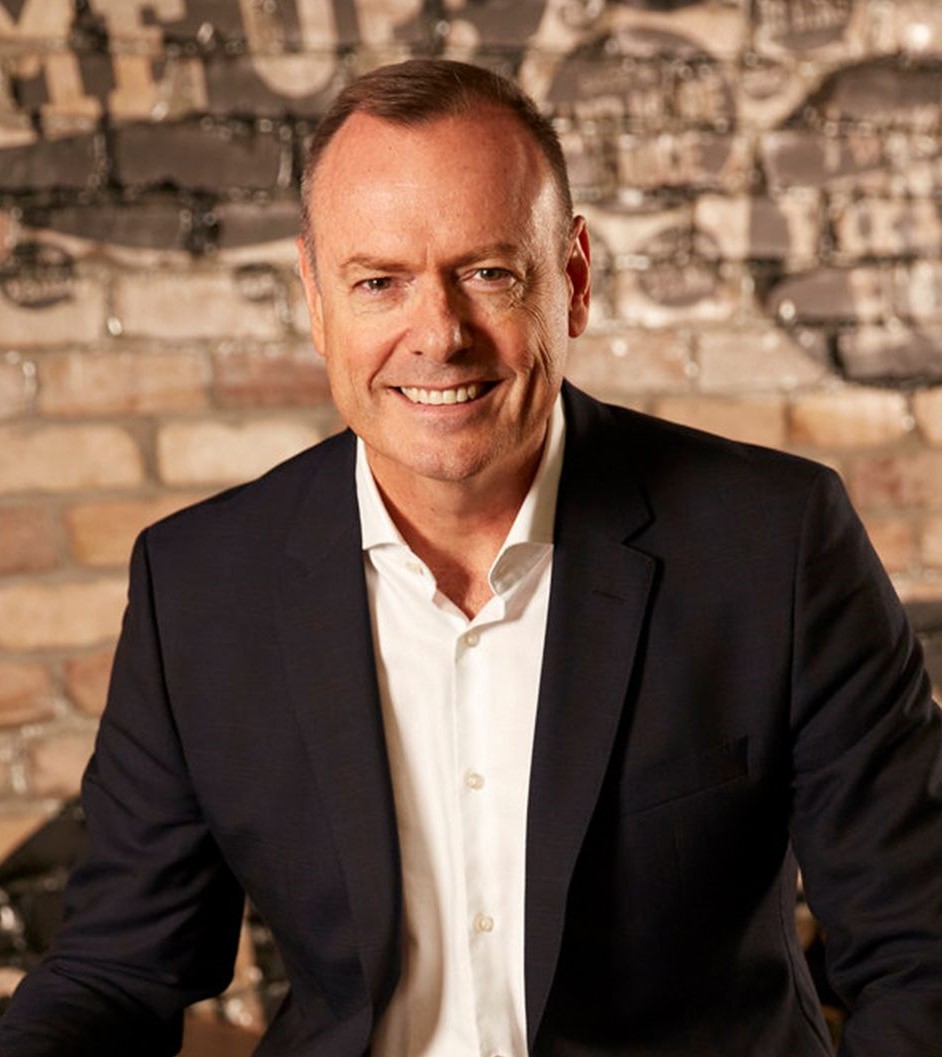 CEO of Domino's, Business Leader & Keynote Speaker
Don Meij is an Australian business leader, innovator and entrepreneur. The long-standing CEO of Domino's, he has spearheaded the growth of the franchise in Australia, international acquisitions and the development of new technologies that have improved business efficiencies, customer service and staff safety.
Don's personal and professional story is one of continuous growth and development, of passion, dedication and a keen business sense. He has literally risen through the ranks from pizza delivery driver to pizza store entrepreneur, to Group CEO and Managing Director of Domino's – Australia's largest and first publicly-listed pizza chain.
Don Meji started as a pizza delivery driver in 1987 in Redcliffe, Queensland, for Silvio's Dial-a-Pizza ("Silvio's") while studying to be a high school teacher. He fell in love with the business and in 1993, when Silvio's purchased Domino's in Australia, Don became General Manager. The Domino's and Silvio's brands were operated separately.
By 1996 Don had taken the plunge and bought his first franchise in Morayfield, Caboolture which had enormous success in its first year. He went on to build a network of 17 stores, before vending his stores into Domino's in 2001 to become Chief Operating Officer (2001) then Group Chief Executive Officer (2002). In May 2005, Don led Domino's to become Australia's first publicly-listed pizza chain on the ASX and in 2012 celebrated 25 years with the Company.
In 2013, Don led the Company through its biggest acquisition with the announcement of a 75% equity interest in Domino's Pizza Japan (DPJ). DPJ is the third largest pizza delivery chain in Japan with almost 500 stores. It also provides Domino's Pizza Enterprises an exciting opportunity to leverage the proven track record of successfully growing the Domino's network to deliver shareholder value.
Other acquisitions completed under Don's leadership include the Pizza Sprint chain of 89 pizza stores in France, Joey's Pizza (in conjunction with Domino's Pizza Group plc), as well as the acquisition of Domino's Pizza Germany stores.
Don has always held a deep passion for innovation and entrepreneurialism and in July 2014, under Don's vision and leadership, Domino's Australia launched a world first initiative – Pizza Mogul. Pizza Mogul is a responsive website and mobile app that allows customers to create their own pizza, identity and branding; share to their social networks; and earn a cut of every sale. Pizza Mogul has challenged not only the pizza industry, but the entire retail industry.
In 2015, Domino's introduced GPS Driver Tracker technology that allows customers to track their pizza order from the store to the door. Born out of safety for the Company's drivers, Don was instrumental in creating and implementing the system across Australia.
Domino's also introduced a world first innovation in March 2016, with the launch of DRU – an autonomous pizza delivery vehicle set to take the world by storm. In August 2016, Domino's continued the development of autonomous delivery in stores by partnering with Flirtey to launch DRU Drone – autonomous aerial drone deliveries in New Zealand.
Don has won a number of industry awards including; Brisbane Lord Mayor's Channel 7 Business Person of the Year Awards 2015, The Ernst & Young Australian Young Entrepreneur of the Year 2004, Australian Institute of Management (AIM) Professional Manager of the Year 2004 (QLD) and the 2002 QLD Retail Franchise.
Don's international Domino's awards include Pizza International Manager of the Year 1996 and Chairman's Award for Outstanding Leadership in the Domino's worldwide network 2004.
Today, Domino's is the market leader in Australia and New Zealand, with strong business in the France, Belgium, the Netherlands, Japan and German markets. With over 2000 stores to the Domino's Pizza Enterprises, Don has never been so determined to continue the growth and success of the brand that has already come so far.