Dennis Rodman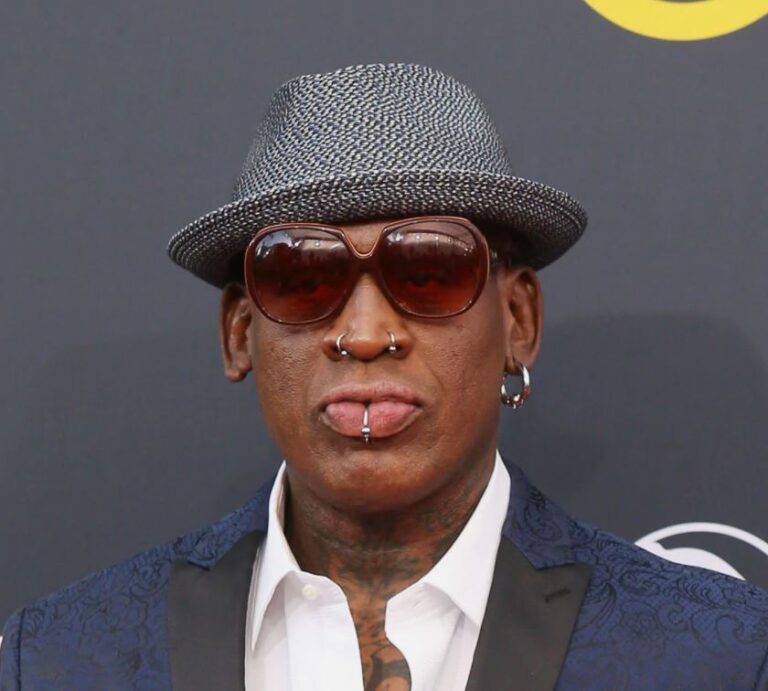 Former NBA all star
Dennis Rodman is an American professional basketball player best known for his fierce defensive and rebounding ability, leading the National Basketball Association in rebounds per game for a record seven consecutive years and earning NBA All-Defensive First Team honours seven times, along with five NBA Championships.
Dennis Rodman led the league in rebounds per game an NBA record seven consecutive seasons, and is generally regarded as one of the greatest rebounders in the history of the game.
Dennis is also well-known for his colourful antics, both on and off the court. He was briefly married to Carmen Electra and was the first man, and the first sports star to pose naked for PETA's advertisement campaign 'Rather Go Naked Than Wear Fur'.
In 1997 Dennis Rodman made his feature film debut in Double Team alongside Jean-Claude Van Damme. Rodman also starred in Simon Sez, a 1999 action/comedy and co-starred with Tom Berenger in a 2000 action film about skydiving titled Cutaway.
Dennis Rodman has also appeared in a number of reality TV series and had guest roles on TV shows including The Simpsons and Third Rock from the Sun.
Dennis Rodman has evolved into a respected speaker and personality, very much reformed from his wild ways of the past. He has a very rich life and career story which proves to be both very inspiring and motivating.