Deborah Knight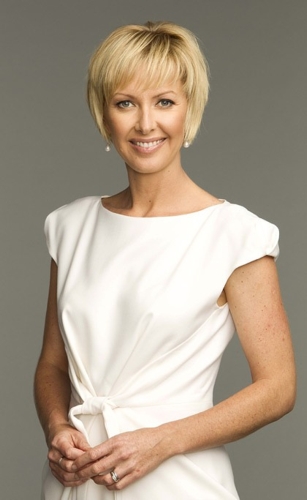 TV presenter, international reporter and MC
Experienced presenter and seasoned journalist Deborah Knight is one of the rare talents in the Australian media to have successfully combined a network presenting role with live reporting of some of the biggest national and international news stories in recent times.
A journalism graduate, Deborah worked with 2WG in Wagga Wagga and MIX FM before accepting a position with the ABC. At the national broadcaster, where she developed a reputation as a serious and noteworthy journalist, Deborah's roles ranged from rural reporting, to Triple J, and hosting the prestigious AM and Breakfast program on Radio National.
Deborah Knight then entered the world of television as a presenter/ reporter with Landline where her work, specifically interviewing the Prime Minister, caught the eye of Channel Ten political editor Paul Bongiorno.
She headed up Channel Ten's US Bureau for three years covering tumultuous stories including September 11, the re-election of George W Bush and the Iraq War.
Deborah Knight returned to Australia in 2004 and joined Ron Wilson as co-anchor of Sydney's Ten News at Five bulletin in 2006.
In 2011 Deborah moved to Channel Nine to take up the opportunity to join their on-air news team. Deborah is a regular news presenter for the Today Show, anchors Nine News bulletins and updates throughout the day during the week. She is also the news reader on Nine's popular Weekend Today. In 2012, Deb was appointed host of the network's new business program Financial Review Sunday.
Deborah Knight is a polished and professional speaker who is also in demand as an MC at corporate and fundraising events, award nights and more.
Deborah joined Channel Ten in the Canberra Press Gallery. She has covered two Federal elections and regularly presented Meet the Press and the network news, before taking the leap overseas.