Debbie Mayo-Smith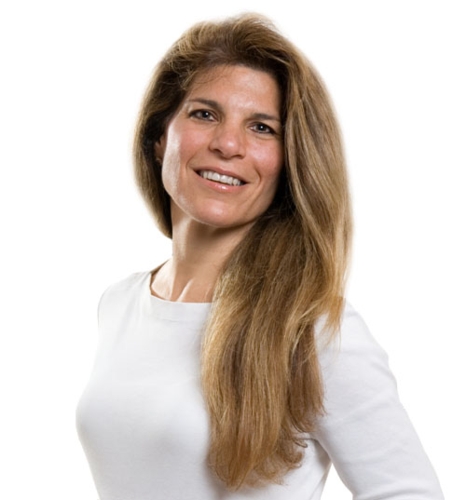 Queen of Productivity
Debbie Mayo-Smith is a best-selling author and globally recognised email and productivity expert. Inspiring and motivating, Debbie is a leading international speaker and trainer who will show you how to free up time, grow your income/business revenue and delight your customers, all by introducing you to small changes in the way you think and work with your everyday business tools.
Christened by the media as the 'Queen of productivity', Debbie has helped more than 100,000 people around the world to become more effective, save time and improve business profits through her speeches, newsletter, articles, how-to books and videos.
Debbie is one of the top 7% of speakers worldwide as well as one of most in-demand speakers in Australasia. She is also a media columnist and, in 2014, the No#1 bestselling author of 16 books.
Debbie's client list includes over 200 international companies and reads like a 'who's who' of business. It includes: AMP, Australia Post, Camera House, Cruiseco, Fuji, Microsoft, Penguin, Schwarzkopf, Select Luxury Hotels, Sensis and Telstra. Her previous engagements include Internet World in Chicago and New York and the World IT Summit in Bali.
More about Debbie Mayo-Smith:
After earning a Double Honours Bachelor of Science Degree (in Economics and Geography) from Southern Connecticut University, Debbie worked as a financial analyst at Aetna Life and Casualty then as a Market Analyst for AIG on Wall Street in Manhattan NYC. Three days after getting married in 1985, her husband whisked her off to Wellington New Zealand. There Tower Trust Services (the unit trust arm of Tower Corporation) created their first Marketing Manager position for her. She next helped found Jardine Fleming New Zealand as Director of Marketing.
Known for her down-to-earth style, Debbie's creative, challenging and visual presentations are customer focused, practical and devoid of hype. In addition, Debbie tailors her presentation for each company and audience.
Debbie mixes stories, step-by-step how-to's and case studies in an unforgettable way. She knows all the latest secrets as well as pitfalls to avoid in using everyday software and the Internet for marketing and business development. When it comes to CRM and database marketing, she's an advocate of using the desktop software you already have.
You will not only be inspired, motivated and entertained, you'll also learn how easy it is to improve your business profitability and personal productivity.
Debbie Mayo-Smith talks about:
Get More Done In Less Time – How to use software to make huge time savings
More Time. More income. Delighted Clients -Effective use of technology to work smarter, faster, cheaper, better
Conquer Your Email Overload – Free up at least two working weeks a year
Live the Life You Love – Work-life balance tips from a working mother of six
Earn More From Your Clients – Cheap, easy, clever database marketing strategies
Successful Internet Strategies 2014 – Google, Websites & Social Media
Effective Communication – How to be more memorable and persuasive
Winning Presentations, PowerPoints, Conversations – Learn how to craft communications to achieve your goal
Client testimonials
Debbie's workshop was full of valuable information for getting the best out of your email software. She is an absolute expert in this field and some of her very simple tips can make a world of difference to your daily life.
-Canopy Group
Her very good inter-personal skills, creative approach to problem solving and initiative were highly valued at Tower Trust Services.
-Tower Corporation
We have always enjoyed Debbies enthusiastic support and applied innovation to each project. Debbie has been able to bring both a high level of management knowledge and a practical 'get-it-done' approach to tasks.
-Sovereign Assurance
Debbie Mayo-Smith has this superb ability to translate this flow of information into practical, well thought out solutions that ordinary business people, not computer boffins, can easily understand.
-The E-Group