David Thodey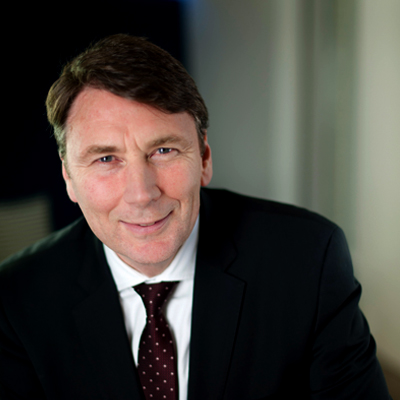 Former CEO, Telstra and IBM
David Thodey was the CEO and Executive Director of Telstra from 2009 until 2015 and previously CEO of IBM Aus/NZ from 1998 until 2001.
He joined Telstra in April 2001 as Group Managing Director of Telstra Mobiles and in 2002 was appointed Group Managing Director Telstra Enterprise and Government. In this role, he was responsible for the company's corporate, government and large business customers in Australia and internationally.
In August 2015 he was appointed Chair of the Board of CSIRO for a term of five years. He is also Chair of Jobs for NSW, an independent authority created in August 2015 to help deliver the NSW Government's target to create 150,000 jobs in four years.
Before joining Telstra, David's 22-year career at IBM comprised a number of senior marketing and sales positions including Chief Executive Officer of IBM Australia/New Zealand. He is an experienced board chairman and director.
In January 2013, David Thodey joined the Board of the GSM Association, the global body of carriers and related companies that supports the standardisation and deployment of mobile technology around the world. Former board memberships include co-chair of the Infrastructure and Investment Taskforce of the B20 leadership group, and Chairman of IBM ANZ, TelstraClear, Information Technology (IT) Skills Hub, Industry Groups and Basketball Australia.
He has extensive information and communications technology (ICT), digital business and data services experience. ICT and digital services are relevant to enabling all the Industry Growth Centres. He has over 20 years' experience working in Asia is pertinent to both CSIRO and the Industry Growth Centres.
David Thodey holds a Bachelor of Arts in Anthropology and English from Victoria University, Wellington, New Zealand. He attended the Kellogg School of Management postgraduate General Management Program at Northwestern University in Chicago, USA, and has taken part in a number of Harvard Education programs and IBM Executive Education programs.
David Thodey is a compelling speaker with a wealth of business wisdom who is passionate about technology, customers and change.
David Thodey talks about:
Culture Change and Values Led Leadership
Customer Service, Customer Advocacy
Digital Transformation and Business Disruption
Leadership in the Digital Age
Product Design / Design Thinking
Product Innovation and Innovation Itself
The Telstra Story
Technology Trends and Directions