David Ireland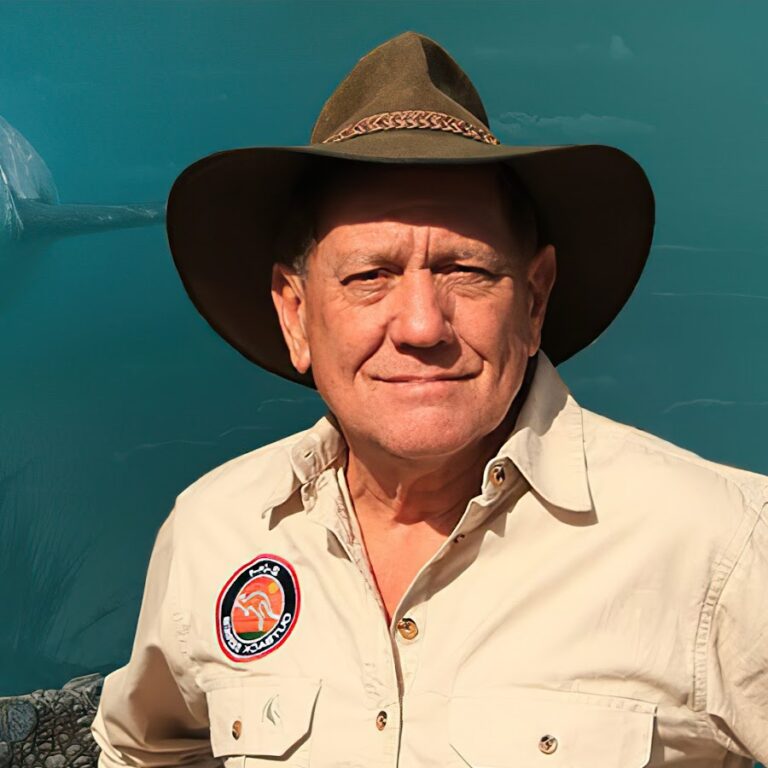 The Wildlife Man
David Ireland is The Wildlife Man. He is arguably one of the most experienced wildlife film producers in the world. He has been making wildlife films for over 35 years and works with a huge diversity of creatures, everything from whales and sharks to snakes, crocs, marsupials, insects, birds and African mammals.
More about David Ireland:
Being the Wildlife Man has not been without danger. His back has been broken by a whale, he has been bitten by sharks and crocs and even had his ribs smashed by a wild boar. David`s passion has always been to showcase the problems native animals face trying to survive in the modern world. David is an experienced SCUBA diver and master dive instructor and a sea captain.
David is also a very experienced bushman and bow hunter, he also has a passion to rid Australia of feral animals that cause local extinction of endangered native animals.
David is very much a family man, married to Susan, he has four sons: Luke, Adam, Nathan and Jason and three grandsons, Oscar, Harvey and Alfie. Public speaking is also a passion that David Ireland enjoys very much.