David Ch'ng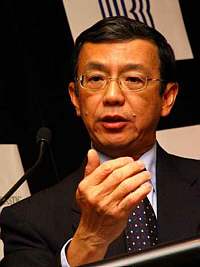 Industrial & business administration, marketing & market research
David Ch'ng has extensive experience in the diverse areas of industrial and business administration, marketing and market research in Australia, South East Asia and the Netherlands.  David Ch'ng has held positions including Project Director, General Manager and Director, Management Consultant and Counsellor.
David Ch'ng was the Marketing Manager for Unilever Pty Ltd in Malaysia for five years, where he had responsibility for designing, executing and controlling marketing research projects related to the conception, screening, evaluation, launching and monitoring of Unilever products in Malaysia and Singapore.
In 1996 he founded his own consultancy called Mosaic Consultancy Pty. Ltd., specializing in cross-cultural training for expatriate postings in Asia, cross-cultural negotiation, marketing planning and the management of creativity and innovation.
David is one of Australia's leading experts on the Overseas Chinese entrepreneurs in Asia, and consults to organizations including The Asialink Centre, The Research Institute for Asia and the Pacific (RIAP), Managing Differences Pty. Ltd., and the Committee for Economic Development of Australia (CEDA) for international briefings and executive development programmes. He is Associate Professor at the Melbourne Business School, Melbourne University, Adjunct Professor at the Australian School of Entrepreneurship, Swinburne University, Associate at the Mount Eliza Centre for Executive Education, and a visiting lecturer at the Australian Institute of Management.  David Ch'ng is a resource speaker for The Executive Connection and has been awarded Best New Speaker 1996, 100% Club Award 1997, Resource Speaker Excellence Award 1998, 100% Club 2002, and Speaker of the Year 2002.
David Ch'ng has used his original research work to promote a better understanding in Australia of the importance of the Overseas Chinese, particularly in ASEAN countries, Hong Kong and Taiwan.  His book The Overseas Chinese Entrepreneurs of East Asia has made a major impact within business circles in Australia and has been translated into the Indonesian language.
David Ch'ng has also published; The Overseas Chinese Entrepreneurs: An Emerging Economic Force, Australian Business Monthly (March 1994); The Overseas Chinese Entrepreneurs: Background Business Practices and International Networks, CEDA Monograph 100.  Melbourne: Committee for Economic Development of Australia (1993) and Growth Strategies of the Charoen Pokphand Group, Thailand, Staff Paper No 102, Swinburne University of Technology (with K Ross, 1993)
David Ch'ng talks about:
Creativity & Innovation as Key Success Factors
Doing business and Negotiation in Asia
Major global trends
Client testimonials
David provided lots of factual information, covered in a coating of amusing and hysterical anecdotes! The audience was in stitches of laughter as David referred to his case studies with wit and innuendo.
-Marketing Communications Executives International