Damien Rider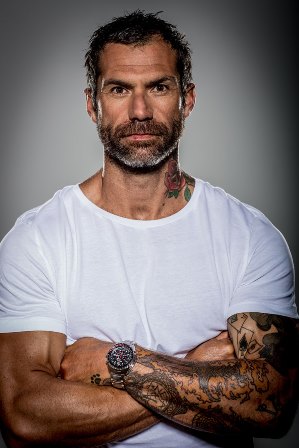 Endurance Athlete, Social Entrepreneur & Keynote Speaker
Damien Rider is a world record breaking endurance athlete, successful business person and social entrepreneur. He is also a well-established international keynote speaker who focuses on motivation, overcoming adversity and pushing personal boundaries in life and business.
Damien has paddled solo, 800km for 17 days, in the most shark-infested summer Australia has ever seen… he skateboarded 4000km over 56 days along the length of Route 66, and through the scorching Mojave Desert (at 55 degree heat) for 24 hours nonstop… and he pushed a three-tonne pick-up truck following the coastline on the Gold Coast Highway for 28km… all after being told it was impossible.
Challenges like this are the way Damien Rider believes he can demonstrate the tools to be able to accept, learn, adapt and keep moving forward through adversity… how you can get to a point where your body shuts down before your mind is ready to stop, and all for a reason much bigger than the challenges themselves.
The founder of the Rider Foundation, Damien is working to build sports facilities, schools and development beach houses for disadvantaged children around the world. He has proudly created the first Child Abuse Awareness Week for Australia and Thailand.
If that was not enough, Damien is an entrepreneur. He has launched his own designed, tested and proven range of compression wear, underwear, apparel and skin care, known as?Rider Active and has worked to establish a luxury beachfront fitness, wellness and spa retreat near the Gold Coast, known as Oceans Retreat.