Cherylee Harris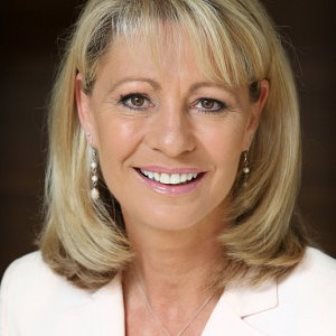 Professional and polished speaker and MC
Cherylee Harris is a former model, beauty queen, television and radio presenter and business development expert who is also one of South Australia's most in-demand and engaging personalities.
Cherylee's ability to engage and relate to a diverse range of audiences sets her apart from others, which is why she is popular for guest speaking, hosting and MC roles. A poised and professional communicator, Cherylee promises superb attention to detail – from researching the event, to preparing notes, taking charge of the running sheet and liaising with sound and catering, nothing is left to chance.
A particular career highlight was taking to the stage with then-Prime Minister Kevin Rudd for the Australia Day celebrations at the Adelaide Convention Centre in front of thousands of corporate identities. Cherlyee also MC'd the star-studded wedding of then-Premier Mike Rann and hosted Westfield parades with fashion icons Trinny and Susannah.
The popular personality is also a regular on the speaking circuit. Cherylee's business acumen and experience – she has marketing and business qualifications, including an MBA – means she is a speaker and host who can engage on a variety of issues with confidence and credibility.
Her corporate clients include organisations such as Tour Down Under, the Australian Hotels Association, the SA Jockey Club, SA Health, Price Waterhouse and Gerard Industries.
Previously, Cherylee was a Channel Seven weather presenter, the host of live-to-air morning programs such as Adelaide Today and AM Adelaide and for 13 years she presented SA Discover.
She is also in demand for voice-over work, television commercials, script writing and as a function facilitator. Cherylee has also stepped into the world of acting with a starring role in the feature film A Second Chance.
With over 20 years experience in hosting a wide variety of events, Cherylee Harris is completely at home at the podium. She is a professional host who brings warmth, insight, understanding, humour and integrity to every event she is involved with. Organisers can therefore relax knowing that their event is in good hands.
Cherylee Harris talks about:
• Public Speaking and Presentation – The importance of body language, professional etiquette, how to deal with pre-speaking nerves and more.
• Dress for success – The importance of projecting the best image for your brand
• Networking Knowhow – Learn how to prepare correctly for a networking event to optimise your business opportunities and impress on the day.
Client testimonials
We attended the Australian Teleservices Association (ATA) Awards Dinner on the Friday night after your presentation and I was able to utilise all of the skills that you taught us. I met so many new people and exchanged many business cards and I would not have been able to do it as successfully as I did without your help, so thank you very much.
-Select Teleresources
I just wish to follow up on our event last night and thank you so much for your enlightening, relevant, professional and motivational presentation. The feedback we received was all extremely positive so I thank you once again for your fantastic contribution to the evening.
-REISA (Real Estate Institute of South Australia)