Bob Mansfield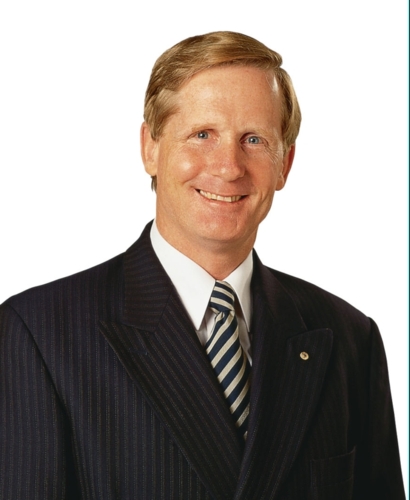 Among the elite of Australia's businessmen
Bob Mansfield is one of the most senior and esteemed directors in Australia. Born in Rabaul, New Guinea and educated at Barker College, Hornsby, Bob Mansfield attended the University of NSW and graduated in 1974 with a Bachelor of Commerce degree with a major in Accounting.
Among the elite of Australia's businessmen, Bob Mansfield has a varied professional background across a wide range of industries. He is Chairman of Allco Finance Group, Director, Investec Bank Australia Limited, Chairman, Board of Governors, Steve Waugh Foundation and Director, George Gregan Foundation.
Bob Mansfield has held the position of Chief Executive Officer for McDonalds Australia, Wormald International, Optus Communications and John Fairfax.
In addition, Bob Mansfield has filled a number of roles for the Federal Government and pursued his own business interests, including:
Reviewing the Operating Charter of the ABC.
Major Projects Facilitator on a consultancy basis reporting directly to the Prime Minister.
Appointed Strategic Investment Coordinator, in addition to his Major Projects role, within the Prime Minister's Office.
In 1999 Bob Mansfield completed his Federal Government roles and was appointed Director of Telstra Corporation Limited.  On 1 January 2000 he became Telstra's non-executive Chairman, a position he served until April 2004.
On 26 January 2000, Bob was honoured with an Order of Australia award for his contribution to Australian business and economic development and to the telecommunications industry.
Bob Mansfield talks about:
Informative, insightful and stimulating, Bob Mansfield speaks to audiences on topics including change, competition and leadership.
Client testimonials
Excellent. Bob was very generous in sharing his experiences with the audience & his passion for the subject made it a very compelling and engaging presentation.
-Siebel Systems