Ashley Fell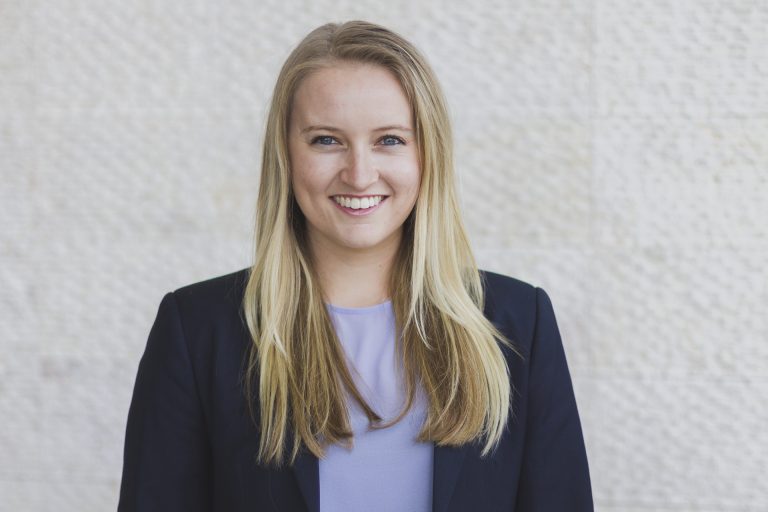 Social Researcher, Trends Analyst & Keynote Speaker
Ashley Fell has an expert understanding of generational trends. Drawing on evidence based research, she helps organisations to connect and communicate with millennials in the workplace and in the market.
A social researcher, trends analyst and Head of Communications for the internationally respected consultant McCrindle, Ashley is also a successful Tedx speaker. She is regularly interviewed on prominent television programs such as SBS News, Seven News, Sunrise, Sky News and the Today Show, as well as on radio, and in print and online media.
Ashley delivers keynote presentations at conferences on millennials in the workforce and related issues. From her experience in managing media relations, social media platforms and content creation, she advises on how to achieve cut through in message-saturated times. With a warm, engaging approach, she regularly works with a diverse range of audiences across Australia, and has spoken to audiences in New Zealand, Malaysia and Qatar Conferences that Ashley as spoken at include the PwC, 2018 FA Affinity Series, the Millennials Marketing Conference, Toshiba's Senior Managers Gathering, the Commonwealth Bank Banking & Analyst Forum, and Optus Females in It Event.
In addition, Ashley conducts training days for corporate and not for profit clients, facilitates panels across an array of industries and delivers workshops across the different generations.
With academic qualifications in communications, an ongoing role in managing the deployment and visualisation of national research studies, and with her position leading the communications strategy at McCrindle, Ashley brings robust, research-based and experienced content to her engaging presentations and consulting.
Ashley Fell speaks about:
The millennial workforce – Creating culture, purpose and impact when attracting and retaining millennials in the workplace.
Engaging with consumers in an online world – Thriving in the screenage and engaging with online communities.
Gen Z defined – The 5 key factors to understanding and engaging with this global generation.
Generation Z customers: Understanding these global consumers – Connecting motivating and engaging the emerging generations.
The new world of work – Understanding the emerging workforce, adapting to the new workplace.
The power of storytelling in a digital era – How to connect and communicate in changing times.
Client testimonials
Ashley is a fantastic presenter. She is warm and engaging, smart and brings humour to what could be dry content. You can always tell how good a presenter is come question time and this is where Ashley shines, no question is too curly for her! She is always very well received by our delegates.
-Leading Aged Services Australia
Ashley was informative, entertaining, and perfectly on topic.
-Country Fire Authority
Outstanding, engaging and perfect for what we needed.
-Netball NSW
Topic was engaging. Presentation was well received. Ashley was also engaging and really connected with the group.
-Lion
Ashley was polished, succinct, poised and in every way, a truly professional speaker that engaged at a deep and personal level with my clients. The content matched the brief perfectly, and of the 20 speakers I engaged this year, Ashley ranks among the best, if not the best.
- Investors Edge Finance