Alan Jones AO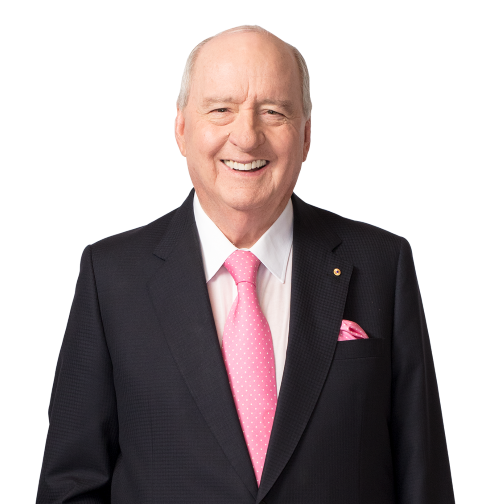 Australia's Most Formidable Radio Host & Keynote Speaker
Alan Jones AO is one of Australia's most powerful and influential icons of the media, sport and culture. The host of The Alan Jones Breakfast Show, he has been described as a great philanthropist, a supporter of the underdog, and one of the most successful rugby union coaches in the history of the game.
Also widely regarded as Australia's most gifted public speaker, Alan is a passionate and exceptionally articulate keynote speaker. With his extraordinary knowledge, combined with his diverse professional history, he can speak with authority on a vast range of topics.
More about Alan Jones:
Alan Jones is the formidable host of The Alan Jones Breakfast Show, Australia's number one radio program for more than thirty years, continuously, on Sydney's 2UE and 2GB and Brisbane's 4BC radio stations. More than two million listeners tune in to hear his views on the world every day across Australia.
Alan also co-hosts Jones & Credlin and Richo & Jones every week on Sky News Australia along with writing weekly for The Australian and Daily Telegraph newspapers.
Regarded as one of the most successful rugby union coaches in the history of the game, Alan led the Wallabies to 89 victories in 103 matches, which included a European Grand Slam and the only Wallaby side to win the Bledisloe Cup in a series in New Zealand. He has also coached Balmain and South Sydney in the NSW Rugby League competition. Alan was previously Deputy Chairman of the Australian Institute of Sport and, as such, was responsible for the overall administration of sport in Australia.
Prior to all of this, Alan Jones was speechwriter and Senior Advisor to the former Prime Minister, the late Malcolm Fraser.
Long regarded as Australia's most gifted public speaker Alan delivered the 1985 Australia Day Address as Guest of Honour of the Australia Day Council at the National Press Club in Canberra. In October 1985, he was awarded the Rostrum Speakers' Award as the Communicator of the Year.
In 2004, Alan received a Queen's Birthday Honour – an Officer of the Order of Australia (AO) partly for his service to the media and sports' administration, but also for helping many charities, including Youth off the Streets, the Children's Hospital, Starlight Foundation, the Sir Edward Dunlop Medical Research Foundation and the Heart Research Institute.
Other awards include the Variety Club of Australia's Australian Radio Personality of the Year in 1989, and an Advance Australia Award for his services to the community in 1993. In 1990, 1991, 1992, 1993, 1995, 1996 and 1997 Alan Jones was awarded by the radio industry, the prestigious award of Australian Radio Talk Personality of the Year.
In truth, Alan Jones has done it all. He is a huge supporter of rural Australia, of the underdog and anyone in need; his philanthropic endeavours are endless.
Client testimonials
Excellent – there were many 2GB Breakfast listeners in the audience who thoroughly enjoyed his involvement, and Alan was a delight at the event
-Anne Wild and Associates