Akram Azimi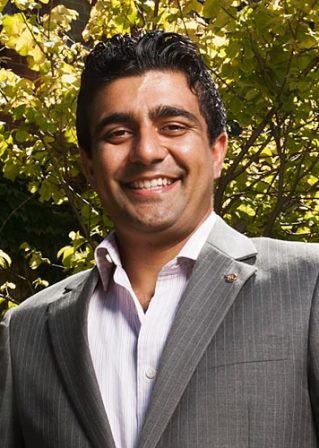 2013 Young Australian of the Year & Keynote Speaker
Akram Azimi was born in war-torn Afghanistan. With no choice, and only their clothes on their backs, Akram and his family fled, leaving everything behind.
Fortunately, Akram's family won something of a global lottery: they received a visa to Australia in 1999. With the help of his amazing high school teachers, Akram overcame his disadvantaged background and became his school's top academic student.
Soon after, he was elected head boy.
Akram went on to university where he studied law (hons), science and sociology (hons) before committing to completing his PhD.
A powerful keynote speaker, Akram Azini's personal story of success is compelling, and filled with important messages about resilience, hope and discipline.
Over the last 10 years, Akram has taught law, human anatomy, neurobiology, sociology, epistemology, community service and writing at three universities and two high schools.
Overall, he has formally taught for 2000+ hours and mentored young people pro bono for 3000+ hours.
In 2013 Akram Azimi was named Young Australian of the Year in recognition of his community service and mentoring work.