Aaron Smith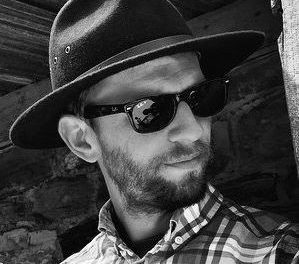 Cinematographer, Director & Keynote Speaker
Aaron Smith is a multi-awarded cinematographer and director. Specialising in digital, film and CGI workflows, he has worked with leading Australian and international producers on fictional, commercial, documentary and interactive productions.
Aaron directed and shot the Walkley Award winning story Trapped In Your Own Body for the ABC's Hungry Beast. Other works of his have been recognised with numerous ACS awards and he has won or been nominated for AFI, AACTA, Logie, ATOM and United Nations Association of Australia Media awards.
A natural speaker, Aaron draws on his experiences in cinematography to entertain and inspire audiences who are interested in the process of film production and the visual stories he has created.
More about Aaron Smith:
Aaron is a cinematography Masters graduate of the Australian Film Television & Radio School, with over 15 years of industry experience. He is passionate about visual storytelling, creative collaboration and the craft of capturing compelling images through light and lens.
With an inquisitive mind, an eye for the unexpected and a sensitive approach to storytelling, Aaron has collaborated as director of photography on a range of projects including the narrative comedy Plonk, popular video game L.A. Noire, the 4 Corners special Hitting Home and the iView series Hello Stranger and You Can't Ask That. He was cinematographer on the long-form documentary productions Country Town Rescue, What's The Catch? and Stop Laughing…This Is Serious. In 2016 he was a finalist in the National Portrait Gallery's National Photographic Portrait Prize.
Aaron has filmed commercial content for brands including The Commonwealth Bank, Samsung, Optus, Citibank, JP Morgan, IBM, Blackmores, Mitsubishi Electric, Vic Roads, Alzheimer's Australia and Lipton. He has collaborated on productions for National Geographic, The London Symphony Orchestra, The Sydney Opera House, TEDx Sydney, ACMI, GetUp, Griffith University, The Queensland Government and Destination NSW.